We are NOW OPEN with restricted hours.
Book through our facebook page or email us at [email protected]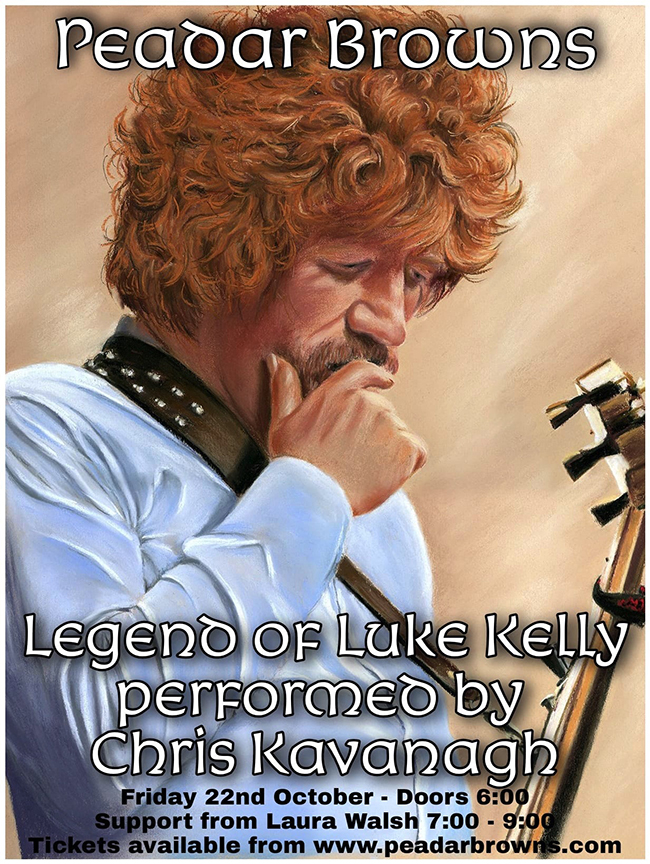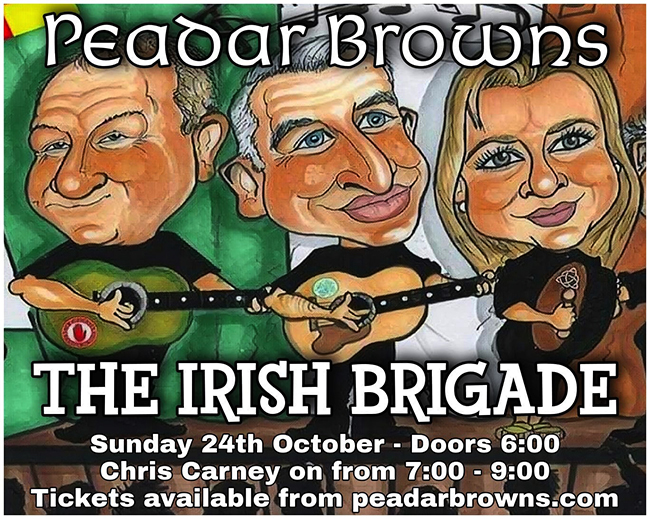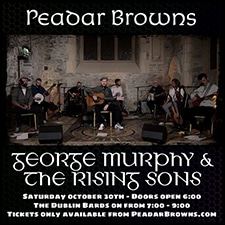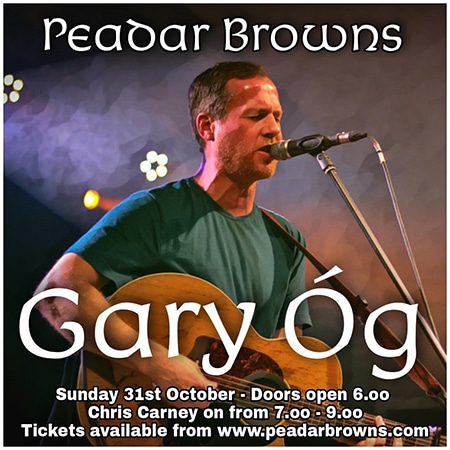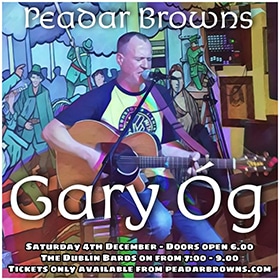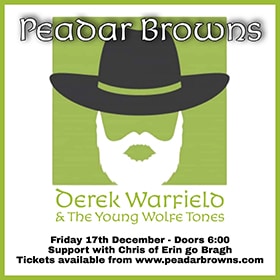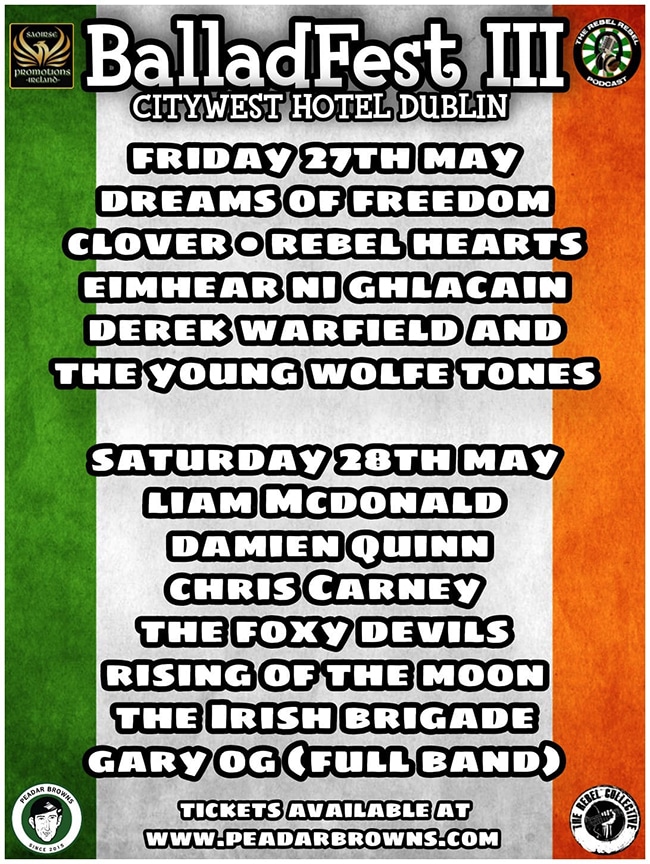 Friday 27th – Sat 28th May 2022 ~ BalladFest 111
Location: Citywest Hotel, Saggart, Dublin.
Friday 27th May 2022
Night One
Featuring:
Clover
Dreams of Freedom
Rake The Ashes
Rebel Hearts
Eimhear Ni Ghlacain
Derek Warfield
& The Young Wolfe Tones.
Saturday 28th May 2022
Night Two
Featuring:
Chris Carney
The Foxy Devils
Gary Óg(Full Band)
Rising of The Moon
The Irish Brigade
Liam McDonald
& Damien Quinn.
Fri 27th | Sat 28th May 2022
Weekender Pass
For Two Nights
Weekend Pass
for the two nights of BalladFest III.
This ticket will get you
access to all the 12 acts
over the 2 nights.
Fri, May 27, 2022, 6:00 PM –
Sun, May 29, 2022, 1:30 AM

Peadar Browns
1A Clanbrassil Street Lower,
Merchants Quay,
Dublin,
D08 YK26
01 473 8938